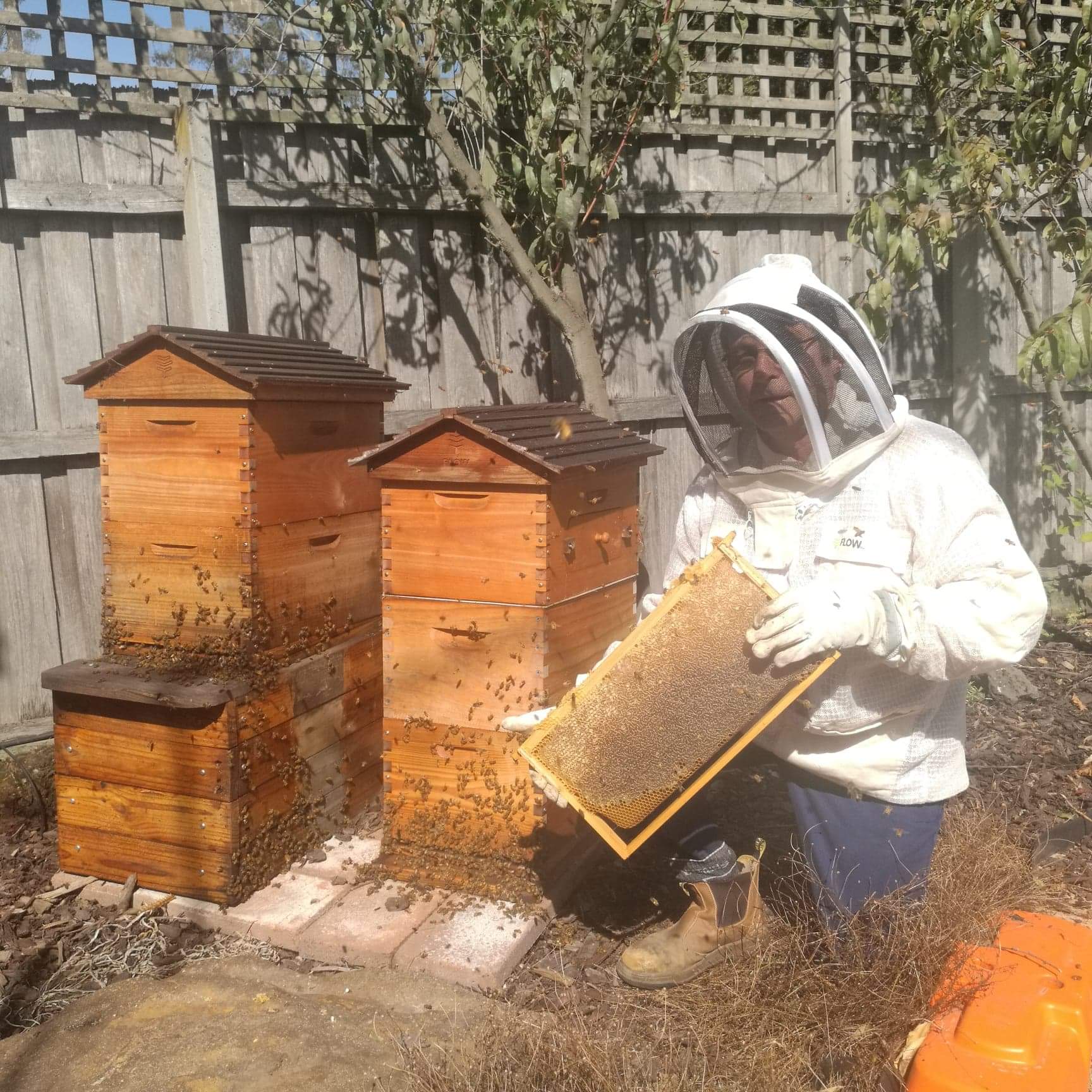 If you are interested in having bees on your property, but don't have the time or knowledge to maintain and care for them, hive hosting with Hill Top Hives may be the answer. Ideally you will be present when your hive/s are opened so you can learn more about how to care for your bees.
Beehives on your property will increase pollination for orchards and vegetable gardens. Plus there is the 'feel good factor' of knowing that you're doing your bit to help the Honey bee survive!
Leasing package
All hive equipment and bees supplied ($500 in value)

Onsite training and mentoring at your home.

2 x health checks in Spring and Autumn

Winter 'Pack Down'

Regular inspections throughout the season (approx 7-10). Hive inspections will be scheduled to coincide with other hive inspections in your area.

You keep the first 9 kg of honey from each hive ($180 value at $20/kg raw honey)

After the lease is up you have the option of renewing the lease, purchasing the hive and bees or discontinuing the lease all together.
Cost of Hive Lease
$65 per month for the first hive.
$45 per month for each additional hives.
(Save $60 per year/hive by paying annually instead of monthly)